PINOYSEO ADS: UPCOMING EVENT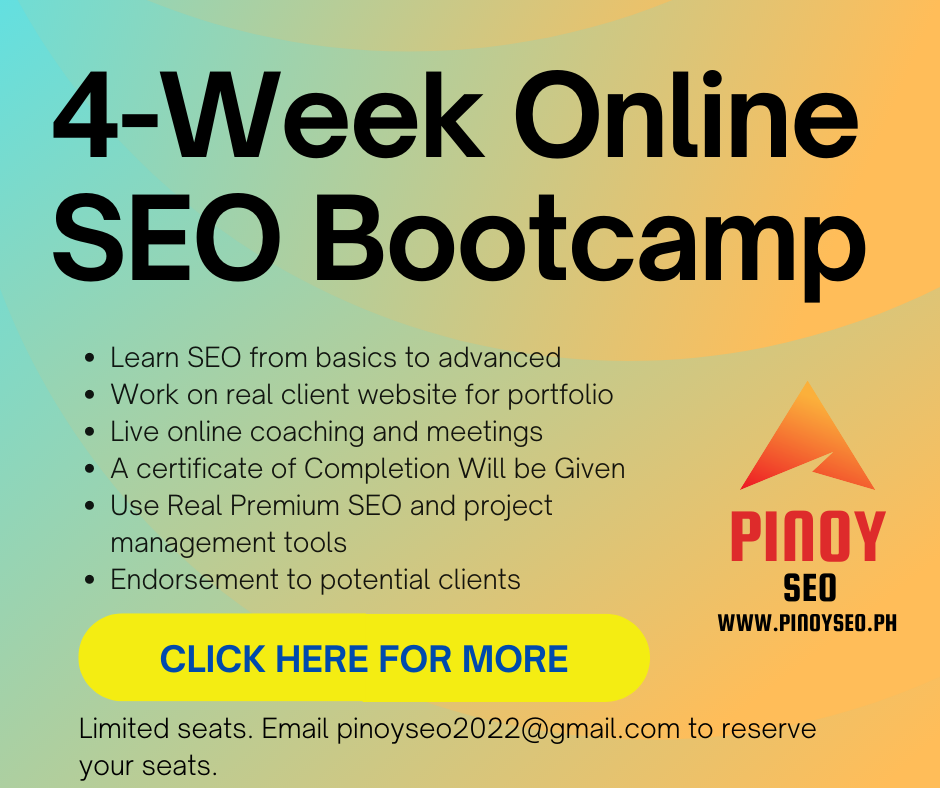 Website Arcanys
About Arcanys
Arcanys launched in 2010 to help entrepreneurs and innovators from Australia, Europe and other parts of the globe accelerate their software development with dedicated remote engineers from the Philippines (and, more recently, Bulgaria).
Why work with us?
There's a unique spirit to Arcanys—manifested in our amazing talents, passion for technology, and a strong focus on everyone's career and personal development. As a company rooted in people, we make a point to offer exciting work opportunities and foster a culture that everyone can meaningfully contribute to.
Join us as a: Senior SEO Lead
We are looking for an intelligent and creative SEO Lead who will be primarily responsible for all SEO projects within Arcanys and, secondarily, contribute to Arcanys Ventures client projects. In all SEO matters, you are required to lead the team's strategy and complete technical SEO work independently. However, you will be supported by an executive team committed to SEO as a channel and a full in-house content team.
It is imperative that you can creatively look at a startup business and methodically apply best practice SEO strategies to build launch SEO plans.
This is the opportunity you've been looking for. Arcanys is poised for growth, and as a company, we are focused on building acquisition channels. Starting today, you will have the opportunity to build a fantastic case study demonstrating growth. Furthermore, through our ventures arm, you will have the opportunity to advise, consult, and help any number of well-funded, venture-backed startups.
In this role, you'll get to do the following:
For Arcanys:
Reporting

High level directors report.
In depth marketing report per SEO campaign.
Per page rank tracking.
Multi-touchpoint attribution reports via Hubspot.

Technical SEO

Redirects, sitemaps, indexing, page speed.
Schema creation.
Ability to complete minor on site tweaks and liaise with developers.

Offsite SEO

Create, optimize and manage Google Business Profiles.
Build relationships with high authority websites to generate backlinks.
Optimize and align all offsite content platforms for SEO: ie Linkedin, Clutch, Podcasts, Youtube.

Strategy and Content

Keyword research.
Topic maps, entity maps, page plans.
Plan, prioritize, and prepare content briefs for the content team, or writing SEO content when needed.
For Arcanys Ventures:
Support new ventures by facilitating their SEO.
Keyword research and content planning – focused on high intent keywords.
Set up reporting.
Set up Schema.
Prepare campaign options with volume analysis.
What you'll need to succeed:
8+ years' successful experience developing and executing SEO campaigns and an eagerness to learn
Excellent time management and communication skills required (strong written and spoken English)
SEO-focused content writing skills
Knowledge of Google Analytics, Google Search Console tools, Data Studio
Experience working with technical SEO tools such as Screaming Frog and SEMRush, as well as keyword research and data mining tools such as ClusterAI
Strong analytical and strategic thinking skills, ability to make data-driven decisions
Bachelor's degree in Marketing, Business or other related field preferred
Knowledge of the software development / IT BPO industry is a major plus
More about you:
You are flexible and able to manage parallel deliverables
You take ownership of projects to bring them to completion, pulling in resources from across the company as needed or required
You are resourceful and have a strong team spirit
The Perks:
We like to make sure the talent is well taken care of, and here are just some of the benefits you will enjoy:
Top compensation based on expertise – we are only looking for top talent and pay accordingly.
Long-term work from home + allowances – we let you work from the comfort of your home + amazing allowances you get to enjoy!
Standard 5-day work week from Monday to Friday.
Flexible working schedule. You can choose your working hours (within reason).
Flat management style and open-door policy – no micromanagement and your voice are being heard!
Enrolment to HMO for a maximum of 3 immediate dependents on your 1st day.
Incentive-based wellness program.
Toastmasters, English Classes, and other learning opportunities.
Free consultations with Arcanys registered nutritionist-dietitians.