PINOYSEO ADS: UPCOMING EVENT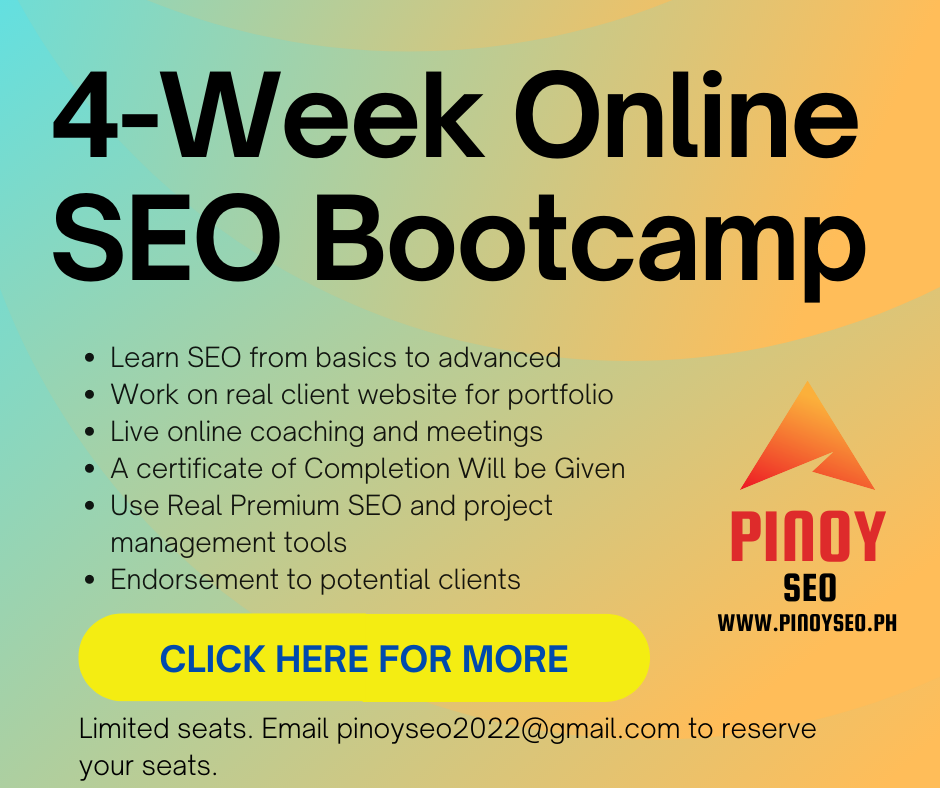 Free SEO training can be found in a variety of formats, from online courses to webinars and even live events. These resources provide the opportunity for anyone interested in learning more about SEO to do so without investing a lot of money or time. With the right free seo training, marketers can gain valuable insights into how search engines work and how they can use that knowledge to improve their website rankings and reach their goals faster.
Meta titles, H1 tags, and alt texts are essential elements in optimizing web pages for search engines and improving user experience.
The following are free short training videos explaining what meta titles, h1, and alt texts are.
The videos are in Visayan language.
About Meta Title
HTML tags that provide a brief and descriptive title for a webpage are called meta titles, also referred to as page titles.
They appear in search engine results and browser tabs, giving users a preview of what the page is about.
Crafting compelling meta titles with relevant keywords can improve click-through rates and search engine visibility.
About h1 tag
H1 tags, on the other hand, represent the main heading of a webpage.
They provide structure and hierarchy to the content, making it easier for search engines and users to understand the page's topic. Including relevant keywords in H1 tags can signal the page's relevance to search engines and enhance its ranking potential.
About Alt texts
Alt texts, short for alternative texts, are descriptions added to images on a webpage.
They serve as textual representations of the images, providing context and accessibility for visually impaired users and search engine crawlers.
Optimizing alt texts with descriptive keywords can improve image search rankings and make the content more accessible to a wider audience.
Discover the power of meta titles, H1 tags, and alt texts in boosting search engine rankings and attracting more visitors to your site.
Get started with website optimization through our free SEO training videos.
Start optimizing today!