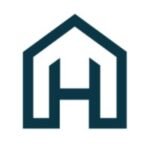 Overview
Håndværker PH is hiring for Frontend Software Developer with SEO experience. As a Frontend Software Developer, your main task and responsibility is to create websites that stand out from generic website designs out there. Conversion and increased website traffic are the main goals as completed websites go through a Technical SEO Audit and provide clients with Google analytics to make smart business decisions.
Do you want to help create the best tools in the industry? Are you passionate about web development and believe that only the best is good enough for our users? We are on the lookout for someone who can both be part of a professional tech team and create a range of tools for our users, someone who thrives in an agile work culture with happy and diverse colleagues both in the Philippines and in Denmark.
Are you well-structured, hard-working, and able to maintain a high level of motivation for both short- and long-term projects? Are you able to think creatively and professionally and still sustain high performance? If so, you may well be our new team member.
WHAT WE OFFER:
A position as part of a skilled tech department consisting of 6 people in Denmark and now 13 amazing people in the Philippines
An attractive salary package according to qualifications
An opportunity to take part in an exciting journey with great ambitions and we are in constant growth
All government-mandated benefits
HMO (InLife) after 3 months of tenure
Fixed Weekday working hours of 1:00 PM – 10:00 PM (Office-based )
Government-Mandated Holiday Pays
13th Month Salary
Free lunch, Coffee, and Snacks
YOUR SKILLS:
Experience using the following tools:
Browser Developer Tools: Inspecting DOM elements, networks, etc.
Web Performance – Optimize images and minifying CSS and JavaScript Command Line – Windows and Linux Commands
Cross-Browser Development – Google Chrome, Safari, Firefox, IE/Edge User Interface, and User Experience Design
Graphics and Web Page design using Adobe Photoshop, Illustrator and other relevant tools
EXPERIENCE:
Must have at least 3 or more years of directly related web development work experience. We prefer candidates who have stayed with their previous jobs for at least two years or more.
Strong JavaScript programming skills
Proficiency in Vue.js
Experience in Google Lighthouse Speed Optimization
Experience in Google Optimization A/B Split Testing
Skillful understanding of web markup, including HTML5, CSS3
Expert understanding of code versioning using GIT
What do we expect from you?
At Håndværker PH, we set high standards for ourselves, and our ideal candidate thrives in a small agile, and professional environment, where results are a natural part of daily work.
You are:
Reliable
Able to communicate well in both written and spoken English
Solution-oriented
Enthusiastic and hardworking
Able to meet deadlines
Equipped with a good sense of humour and positive, dynamic energy
Able to work as part of a team
Well-structured.
The practical details:
Our office is located in Mabuhay Tower, I.T Park Cebu City
The job interview will be via Google Meet.
Tools will be provided
All our open roles are currently OFFICE-BASED.
Send your resume/ CV now!