PINOYSEO ADS: UPCOMING EVENT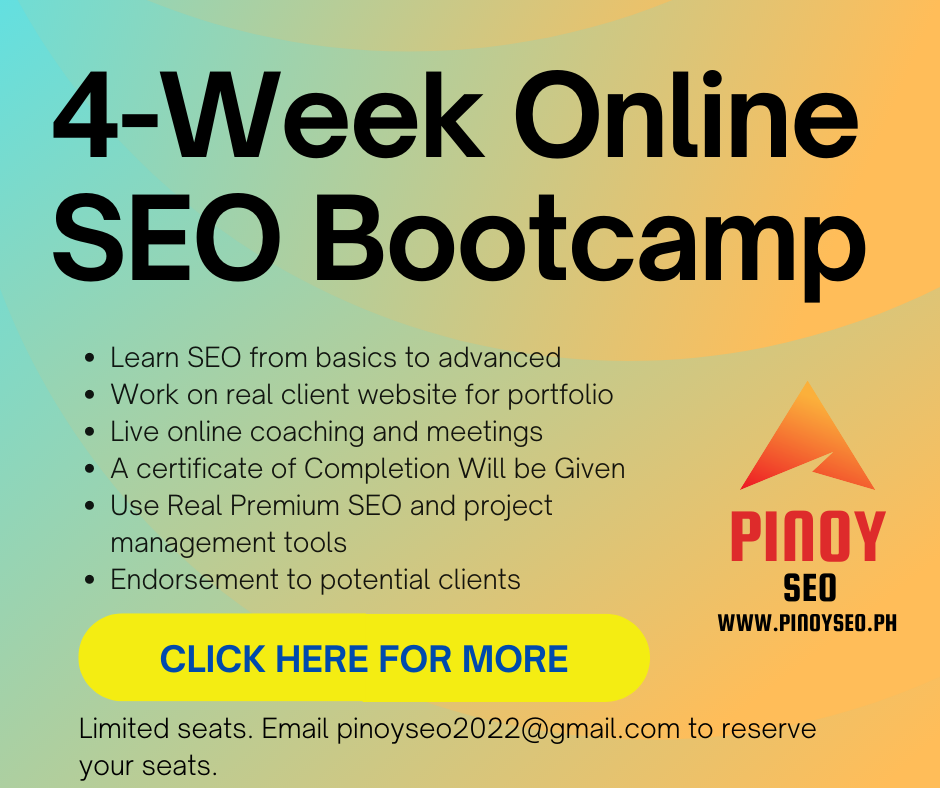 Website Emerson
Job Description
Emerson's 132 years of history have been filled with achievements and challenges that have driven innovative thinking and bold transformations, molding us into the company we are today. By joining us as a Lead Specialist, Digital Marketing, you'll be responsible for leading Emerson's brand awareness and reach for Asia Pacific through prominent digital marketing channels to stay relevant and connect with our customers online.
In this capacity, you will handle the planning and implementation of paid ad campaigns, develop SEO optimization strategies, and other digital marketing activities. The objective of the position is to collaborate with partners on how we increase engagement with customers and generate concrete leads through our digital channels.
If this sounds like a perfect fit for you, apply now and join our team in Quezon City, Philippines! All roles are currently on a blended Work-From-Home arrangement, and company-provided IT assets are given on your first day. Enjoy our market-competitive pay, comprehensive benefits package, well-being programs, and career development opportunities.
In This Role, Your Responsibilities Will Be:

To provide digital media support where you will develop, implement plans, and be responsible for the day-to-day management of paid media campaigns, including social and display advertising.
To work across major platforms and networks, including but not limited to Google Ads, LinkedIn, YouTube, and Facebook, to deliver the expected output and results for digital marketing support.
To work closely with Marketing Managers and Digital and Marketing teams in building and testing paid digital campaigns with various content, graphics, video, and other mediums.
To optimize campaign performance and improve spending effectiveness to increase return on investment on targeted keywords and audience targeting.
To define, measure, and evaluate relevant paid media metrics and provide useful insights to partners.
To develop optimization strategies that increase the company's search engine results rankings.
To keep track of daily performance metrics to understand SEO strategy performance.
Who You Are:
You have a strong drive for results and exhibit passion and enthusiasm to get things done. You are proactive and highly innovative in approaching problem-solving efficiently. With good communication skills, you can proficiently communicate ideas and influence both internal and external customers. You're interpersonally savvy and able to collaborate and efficiently work with people at any level.
For This Role, You Will Need:

Bachelor's degree in Marketing, Communications, Business, or related courses.
5 years of proven experience in Digital Marketing, leading the development and execution of Social Media Advertising, Search Engine Optimization (SEO), and Search Engine Marketing (SEM).
Knowledge of LinkedIn (InMail, Sponsored Content, Video) and Google (Display, Search, YouTube) advertising and tools.
In-depth knowledge of SEO, SEM, Pay Per Click (PPC), Retargeting, and Remarketing strategies.
Knowledge and hands-on experience in using Social Media and Search Engine advertising and analytics tools (e.g., LinkedIn Campaign Manager, Google Ads, Google Analytics, Conductor).
Our Offer to You:
Make a difference with the work you do.
By joining Emerson, you'll be part of a versatile, dedicated team of motivated professionals who share a collective passion for progress and excellence.
At Emerson, we are committed to creating a global workplace that supports diversity and embraces inclusion. We attract, develop, and retain outstanding people in an inclusive environment where all employees can reach their greatest potential
Join us and be part of a proud and thriving organization that values its people. Enjoy our market-competitive pay and benefits package, including food and transportation allowances, comprehensive insurance coverage, retirement benefits, and more. We invest in your growth with career development programs and reward your achievements through merit-based increases. We provide exceptional healthcare coverage for you and your loved ones, as well as paid leaves and tuition reimbursement for approved programs. Our well-being programs, blended work benefits, exciting business travel opportunities, safe working environment, and commitment to social responsibility ensure you thrive personally and professionally. Be part of a team that not only values your contributions but also cares about your growth, well-being, and success. Let's take the leap and experience a fulfilling career with us. Let's go!
About Us
WHY EMERSON
Our Commitment to Our People
At Emerson, we are motivated by a spirit of collaboration that helps our diverse, multicultural teams across the world drive innovation that makes the world healthier, safer, smarter, and more sustainable. And we want you to join us in our bold aspiration.
We have built an engaged community of inquisitive, dedicated people who thrive knowing they are welcomed, trusted, celebrated, and empowered to solve the world's most complex problems — for our customers, our communities, and the planet. You'll contribute to this vital work while further developing your skills through our award-winning employee development programs. We are a proud corporate citizen in every city where we operate and are committed to our people, our communities, and the world at large. We take this responsibility seriously and strive to make a positive impact through every endeavor.
At Emerson, you'll see firsthand that our people are at the center of everything we do. So, let's go. Let's think differently. Learn, collaborate, and grow. Seek opportunity. Push boundaries. Be empowered to make things better. Speed up to break through. Let's go, together.
Accessibility Assistance or Accommodation
If you have a disability and are having difficulty accessing or using this website to apply for a position, please contact: idisability.administrator@emerson.com .
About Emerson
Emerson is a global leader in automation technology and software. Through our deep domain expertise and legacy of flawless execution, Emerson helps customers in critical industries like life sciences, energy, power and renewables, chemical and advanced factory automation operate more sustainably while improving productivity, energy security and reliability.
With global operations and a comprehensive portfolio of software and technology, we are helping companies implement digital transformation to measurably improve their operations, conserve valuable resources and enhance their safety.
We offer equitable opportunities, celebrate diversity, and embrace challenges with confidence that, together, we can make an impact across a broad spectrum of countries and industries. Whether you're an established professional looking for a career change, an undergraduate student exploring possibilities, or a recent graduate with an advanced degree, you'll find your chance to make a difference with Emerson. Join our team – let's go!
No calls or agencies please.