PINOYSEO ADS: UPCOMING EVENT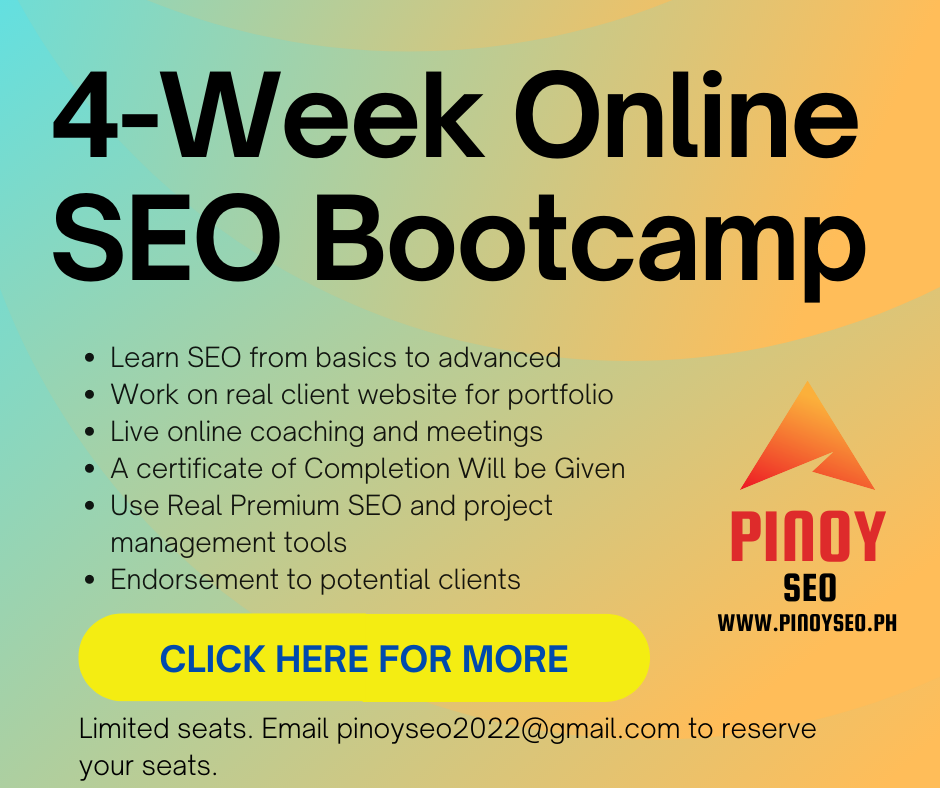 Website The Designership
At the Designership, we are on a mission to empower people with the skills and knowledge to advance in their tech careers and freelance journeys. From top-notch UX/UI design courses to digital products that give them the extra edge.
And the best part? We've already helped over 8,000 students worldwide in just 1.5 years and with over 3 million views on our YouTube channel, we're just getting started
Our students have already achieved incredible results, including landing new jobs, snagging exciting new projects, and even boosting their rates!
And now, we're looking for an SEO Specialist to help us take things to the next level.
As an SEO Specialist at the Designership, your primary focus will be to create and implement effective SEO strategies that drive growth, optimize our platforms, and increase conversions. You'll collaborate with our digital marketing team, designers, and content creators to develop engaging and relevant content that resonates with our target audience and improves our search engine rankings.
What will your day look like?
Conducting thorough keyword research to identify high-value search terms and phrases that will drive traffic and conversions to our website.
Optimizing website content, including blog posts, videos, and other pages, to improve our search engine rankings and ensure that our website is easily discoverable by our target audience.
Analyzing website traffic and user behavior to identify opportunities for growth and optimize our website for better user experience and conversion rates.
Collaborating with our content team to create SEO-friendly blog posts, videos, and other content that aligns with our overall SEO strategy and meets the needs of our target audience.
Developing and executing link-building strategies to improve our website's authority and drive more traffic from high-quality external sources.
Keeping up-to-date with the latest trends and best practices in SEO and digital marketing to ensure that we are always using the most effective strategies and techniques to drive growth and conversions.
We're looking for someone who is:
Passionate about design and growth and eager to learn
A creative thinker with strong attention to detail
A team player with excellent communication skills
Proficient in SEO tools and platforms, such as Google Analytics, Ahrefs, SEMrush, Moz, and others, and has experience with optimizing website content, conducting keyword research, and analyzing website traffic and user behavior.
A problem-solver who is not afraid to think outside the box
If you're ready to join a company that is making waves in the design world and helping us continue to reach new heights, apply now! We can't wait to see what you can bring to the table.
Interested applicants, please send your resume to kristel@thedesignership.com