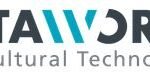 PINOYSEO ADS: UPCOMING EVENT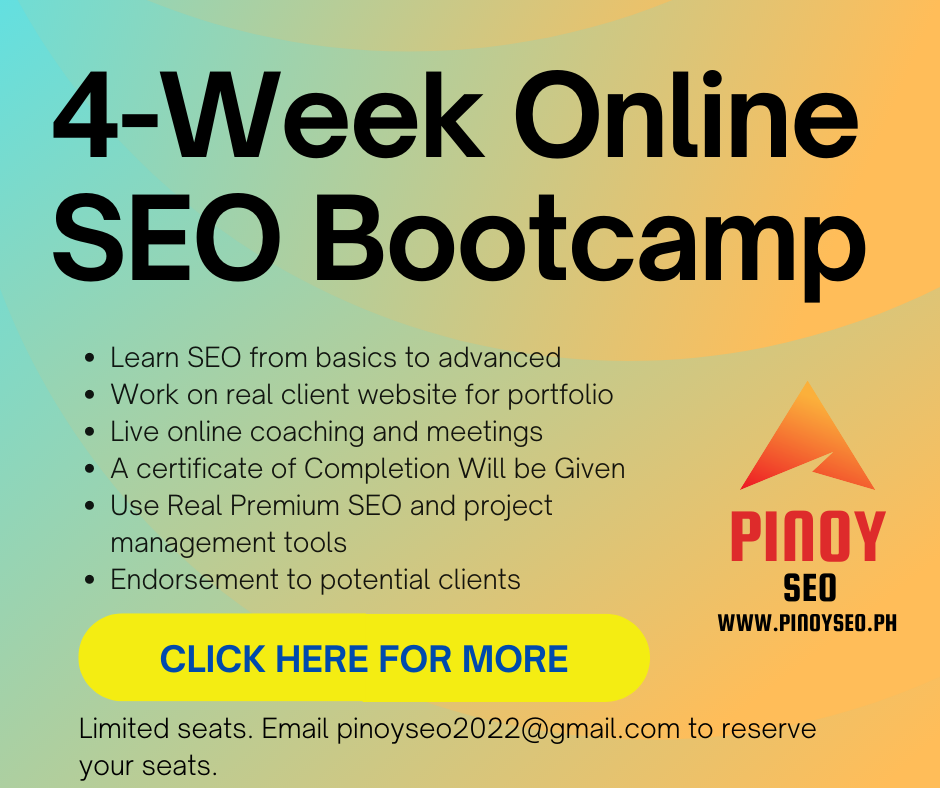 Website Datawords Philippines
The SEO Lead in the Philippines will work closely with the SEO teams in Europe. He/She will be responsible for tasks such as conducting audits, producing recommendation documents, proposing and implementing optimizations, and providing performance reports. Additionally, a portion of the work will be dedicated to managing the localization of semantic studies and optimizations to adapt to different target markets.
As a lead, the candidate will actively participate in training, supervising, and coordinating a team based in the Philippines. The objective is to enhance the skills of local resources (PH + local resources in Asia) and be able to develop effective strategies, and ensure their implementation.
The ideal candidate will have a strong background in SEO, an excellent understanding of search engines, an experience in team management and must also be fluent in English.
Key Responsibilities:
Provide support to the European teams,
Pre-sales analysis, pre-audit
Semantic audits and localization management
Semantic optimizations, recommendations and implementations
Technical audit
Performance reporting and analysis
Regular assessment of the customer website performance
Training, supervising, and coordination of the resources in the zone (PH + other in Asia),
Task assignment, planning and deadline management,
Responsible for the quality of deliverables,
Constant SEO / technological watch,
Keeping up-to-date with changes and updates to search engine algorithms and SEO practices.
Required Skills and Qualifications:
At least 5 years of experience in SEO and digital marketing, with at least 2 years of team leader experience,
In-depth knowledge of natural referencing techniques, search engine algorithms, and analysis tools (ex : Search Console, Google Analytics, Screaming Frog, Semrush, Ahref/Majestic, Oncrawl/Botify, …),
Ability to create dashboard (Office suite, Looker Studio), analyze data and provide recommendations,
Ability to manage complex projects and work well in a team,
Excellent communication skills,
Clear communication skills in English,
Ability to manage multiple projects simultaneously.
Work set-up and working hours:
10:00am – 7:00pm / 2:30pm – 11:30pm PHT Monday to Friday
Hybrid Setup
Working at Datawords Philippines,
Competitive Salary and Benefits
Hybrid Allowance
Local and International training/business trip opportunities
Health Insurance Policy with Dental, Optical and ComPsych coverage
Vacation leave, Sick Leave, Offered Leave, Marriage Leave, Birthday Leave
Weekly office snacks
Annual Sports fest
Annual Team building/Summer outing
Fun Halloween and Year-End parties
Virtual and Onsite Health and Wellness Programs
Onsite Gaming Areas/Lounges
Employee Assistance Program
Fun and Unique Datawords Culture!
WHO WE ARE
Datawords – International Digital Marketing Powered by Multicultural Technologies.
We see technology from a multicultural point of view, which is why our agency creates and proposes cutting edge solutions and innovations that scale quickly to any market.
We always aim to offer the best multicultural digital experience to our clients, and have acquired several agencies with specific expertise in recent years: Digiprod, an audio-visual production company, Vanksen, a digital strategy company and 87seconds, a creative video agency. In a world driven by disruption, we constantly challenge ourselves to improve our solutions and technology, such as Wezen. We focus both on organic growth and are always on the lookout for interesting acquisitions to complement our existing offering.
Datawords was born out of a vision of communication that transcends all borders to reach the broadest possible audience everywhere across the globe. At the heart of that vision is a mix of technological mastery and communications expertise that drives every aspect of our brand DNA — down to our very name.
Technology may be at the heart of what we do, but people are at the heart of who we are. They are the ones who make Datawords a singular place to work for – and with.
From every corner of the globe, our employees bring not only their local language and culture, but their individual energies, passions and motivations to the job each day. The result is a true melting pot of knowledge, skill and perspective in which solutions are never far away.
As technology advances faster and faster and the world becomes smaller every day, our team is made to change
and grow with the times. Because words and technology are only as meaningful as the people behind them.
Come and Join our Growing and Talented Team at Datawords Philippines!