PINOYSEO ADS: UPCOMING EVENT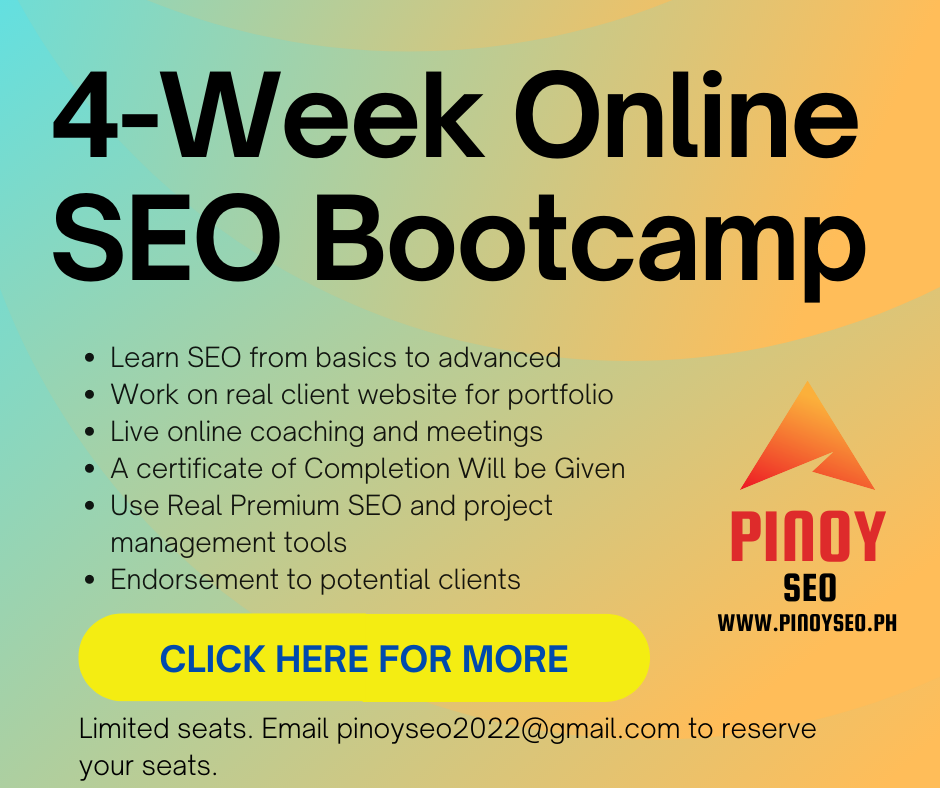 Website NP Digital
ABOUT OUR COMPANY
NP Digital is a Global Award-Winning Performance Marketing Agency. In 2022 NPD was named Adweek's #1 fastest-growing large international agency with over 500 employees. For a second consecutive year, we landed in the top 10% of Inc. 5000's fastest-growing private companies. All while simultaneously maintaining employee satisfaction up, which earned us an Inc. Best Workplaces award in 2022 and 2023.
NP Digital combines proprietary platforms with best-in-class talent to deliver leading edge experiences centered around: paid and organic search, social, content, retargeting, performance display, feed management and conversion rate optimization.
NP Digital focuses on creating innovative, adaptive, and data-driven digital marketing plans for our clients. Obsessed with helping companies grow and exceed their goals, NP Digital delivers on the mission of continually helping brands connect and engage with their audience.
ABOUT THE OPPORTUNITY
NP Digital has been on an incredible upward trajectory globally since its inception and has recently opened its regional headquarters in Singapore to spearhead its expansion in Southeast Asia. The Philippines has been identified as a key market to elevate NP Digital's Earned Media capabilities and fuel business growth.
With best in market remuneration and unique benefits such as revenue share on client portfolios, & training offered by Neil Patel University – this is an attractive opportunity for an experienced SEO professional looking to make a massive impact.
This is a roll-up-your-sleeves kind-of position that will require you to demonstrate a growth mindset and high EQ. Key relationships for this role would be NP Digital prospects and clients across Southeast Asia, NP Digital SEO team globally and NP Digital team in the Philippines.
To be considered, candidates must currently reside and be eligible to work in the Philippines.
ABOUT THE RESPONSIBILITIES
Under the leadership of NP Digital's Southeast Asia SEO Director, you will grow your expertise in Earned Media while getting exposure to other digital channels such as Paid Media and CRO. Responsibilities include but are not limited to:
Day-to-day management of a portfolio of SEO accounts across multiple markets in Southeast Asia, ranging from startups/SMBs to Enterprise clients
Delivery of the SOW's agreed with clients and implementation of data-backed SEO strategies to maximize business results as well as reporting on performance
Take accountability for the delivery and success of client KPIs
Be a trusted advisor to your clients by demonstrating proficient knowledge of Google's criteria / algorithm updates (i.e.: Panda, Penguin, Pigeon)
Responsibility for development and oversight of junior staff
Revenue growth – identify growth/upsell opportunities with existing clients
Client retention/satisfaction – establish strong ways of working and build relationships with key stakeholders. Measured weekly internally through client health checks and alignment with client KPIs
Product innovation – help streamline & develop internal SEO capabilities
Build out profile in the Philippines market – contribute to NP Digital's success in the Philippines by building out case studies and award submissions
ABOUT YOU
You're a high achiever, with an ambition and drive to achieve success for your clients, your team and yourself. We would also like you to possess and demonstrate:
4-6 Years' experience in organic search, within an agency environment preferred
Track record of revenue growth across a SEO client portfolio
Extensive experience with SEO tools such as Google Analytics, Google Search Console, Looker Studio, Adobe Omniture, Semrush, Ahrefs, Majestic, STAT, BrightEdge, etc. to analyze organic search and analytics data and make specific recommendations supported by data
Ability to run SEO audits and analysis (Technical, On-page, Content, Backlink) at scale and in an efficient way
Oversee content-focused tasks such as keyword research, competitive and content gap analysis, content ideation, briefs and optimization
2+ years of existing management experience
Ability to manage a team of junior staff members, helping with their growth and career development
Strategic mind that looks at SEO and performance marketing in the context of broader business strategy
Track record in establishing excellent relationships with clients and internal stakeholders
Exceptional communication, presentation, writing, and organizational skills
An independent and pioneering attitude. You're a self-starter, able to independently execute with minimal supervision in a fast-paced environment with rapidly changing priorities
Straight talking and has integrity
ABOUT OUR CULTURE
We value our best-in-class company culture, which is results-driven, innovative, fast-paced and fun. Our focus is on outcome, not output. We encourage our employees to work with an entrepreneurial spirit while applying a businesslike approach. When you work with great people and leaders that support you, there is no end to what you can accomplish. We celebrate different backgrounds and perspectives from our team members, but one thing we all have in common is a core set of values:
Think Big
"Think Big" challenges our teams in all aspects of the business. For our clients, it requires that we expand their vision beyond what's expected, while pushing us to become a committed partner who provides strategic recommendations and measurable outcomes.
Own It
"Own It" plays a key role in encouraging employee autonomy. We believe owning it inspires employees to build skillsets within their roles and beyond to drive their career where you want. "Own It" highlights ability to make the work yours and deliver creative results.
Have Fun
"Have Fun" means we enjoy working together and cultivating a great work experience for everyone. Our passion for what we do is visible throughout the organization. Anything we enjoy, we are naturally going to do better, so we make our work something we look forward to, rather than simply something we have to do.
NP Digital is an Equal Opportunity Employer, proud of our diversity and inclusive culture! Our goal is to positively impact change through our actions, and we're committed to equal employment opportunities regardless of race, religion, color, sex, gender identity, sexual orientation, age, non-disqualifying physical or mental disability, national origin, veteran status or any other basis covered by appropriate law. All employment is decided based on qualifications, merit, and business need.