PINOYSEO ADS: UPCOMING EVENT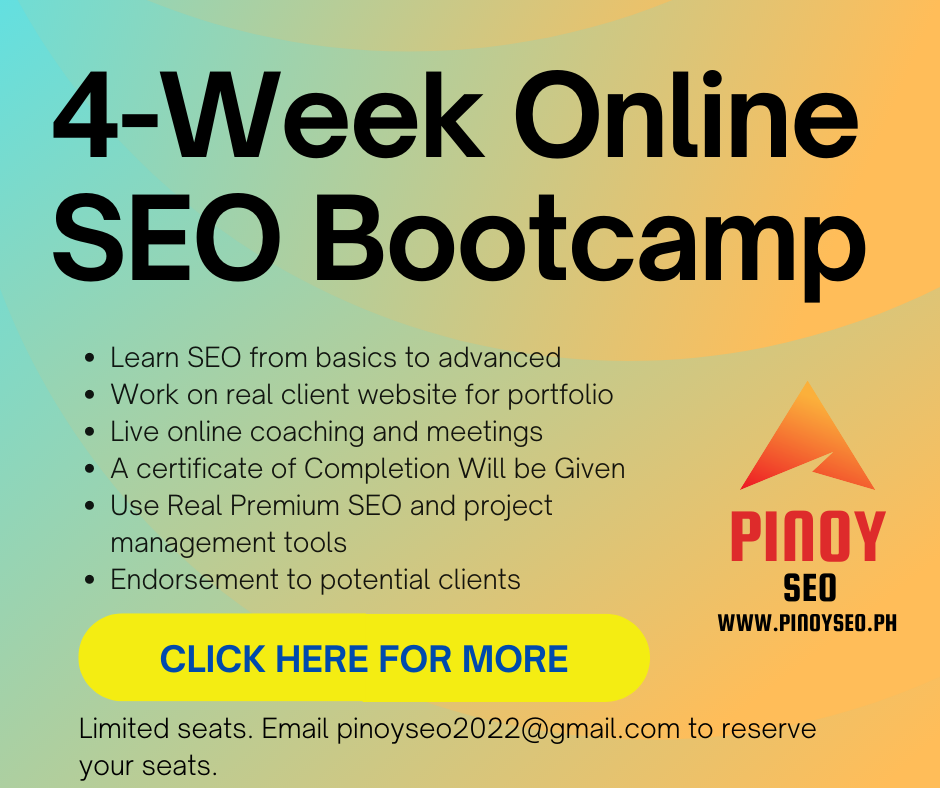 Website Local Visibility Inc.
We are looking to hire a full-time SEO Team Manager/Analyst to audit our SEO clients and to develop and manage our SEO team. Please do not apply if you do not have extensive SEO and management experience..
Please submit a cover letter, resume and or a detailed video or audio file telling us about how your experience lines up with the qualifications we are seeking .
Our 4 stage Interview Process
Submit resume, cover letter and audio/video file or link.
First Interview
Test SEO analysis/audit of a website for technical, on-page, content and off-page seo. All 3rd stage applicants will perform the audit on the same website.
Final Interview
You have 4+ years in an agency setting with experience performing On-Page, off-page, citation/link building, and outreach SEO.
You have team management experience
You have experience developing SOP's and training employees
You have experience performing on-page and off-page SEO audits
You have extensive experience using SEMrush
You have Google My Business Profile & Optimization Experience
You have On-page copy analysis & technical SEO Experience
You have experience acquiring backlinks through outreach
You have experience acquiring guest post backlinks
You agree to work US hours 8 AM to 5 PM Eastern Time
You have complete command of the English language (speaking and writing)
You have a stable internet connection and power supply (backup preferred)
You are comfortable communicating over video calls
Responsibilities & Duties:
Auditing and creating reports of client's current on-page and off-page SEO and recommending needed improvements
Implementing recommended improvements
Development of new SEO strategies
Managing and training the SEO Team
Developing and documenting standard operation procedures (SOPs) for all SEO tasks
Creating SEO reports for clients and company management
Pay Raises
Work From Home
Paid PH Holidays
Bonuses
PTO
Health Insurance Reimbursement
Monday through Friday
8 am to 5 pm eastern time
No weekends