PINOYSEO ADS: UPCOMING EVENT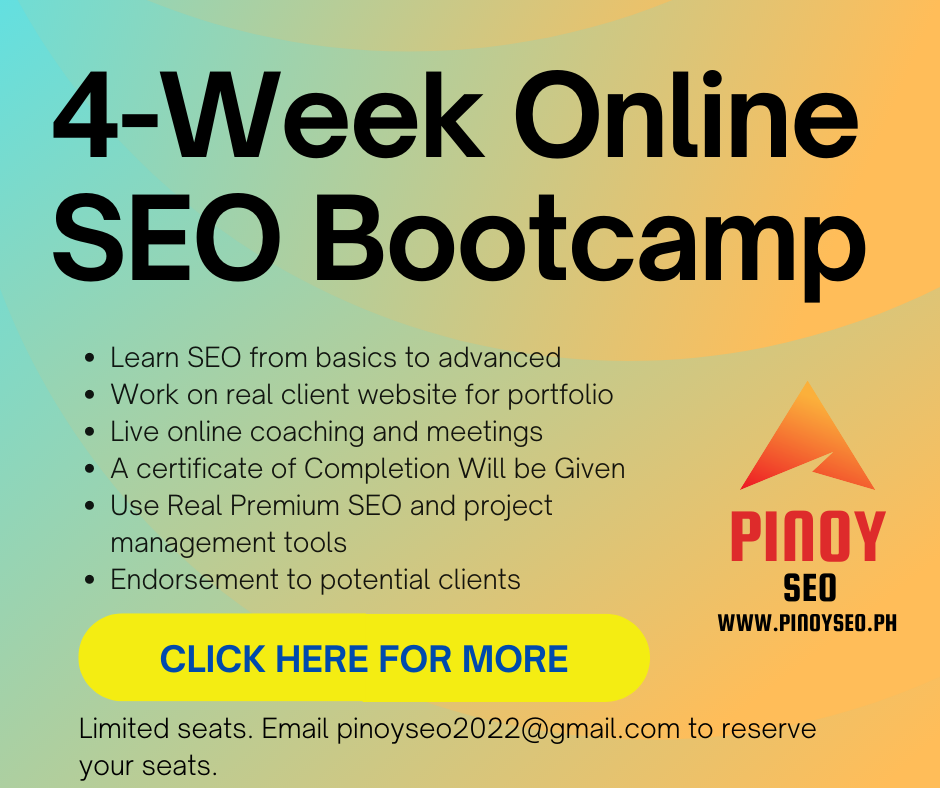 Website Trust The Process
Job Description
Permanent WFH (Part Time – Day Shift) Technical SEO
Tasks:
Execute tests, collect and analyze data and results
Track, report, and analyze website analytics and PPC initiatives and campaigns
Optimize copy and landing pages for search engine marketing
Perform ongoing keyword discovery, expansion and optimization
Research and implement search engine optimization recommendations
Research and analyze competitor advertising links
Develop and implement link building strategy
Work with the development team to ensure SEO best practices are properly implemented on newly developed code
Work with content creators to drive SEO in content creation and content programming
Recommend changes to website architecture, content, linking and other factors to improve SEO positions for target keywords.
Manage the website to make sure it optimize for SEO
If you are interested please go to our website and fill out the form under apply for a job.
After completing the form, you will receive an email informing you about the recruitment process, and you will be asked to book a phone interview at your preferred time.