PINOYSEO ADS: UPCOMING EVENT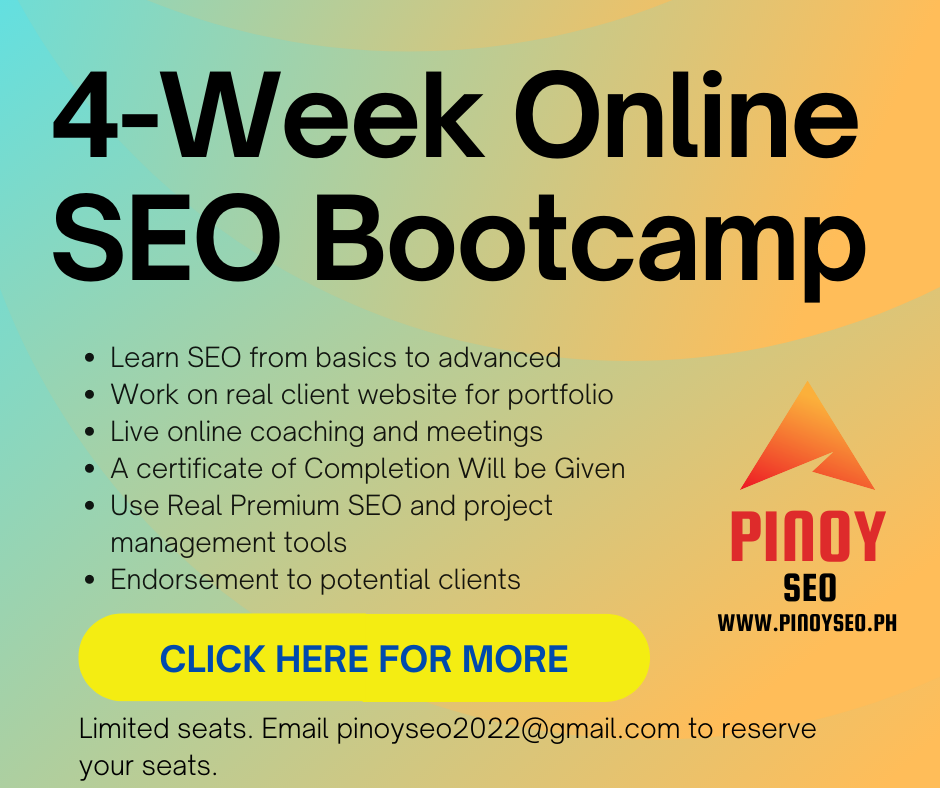 PinoySEO.ph offers an extensive 4-week online SEO bootcamp in the Philippines. This is open to all who have no knowledge or experience in search engine optimization.
The first batch of the bootcamp just launched and it was an enjoyable experience. The bootcamp is ongoing as we write.
For more info on the bootcamp, please see here.