PINOYSEO ADS: UPCOMING EVENT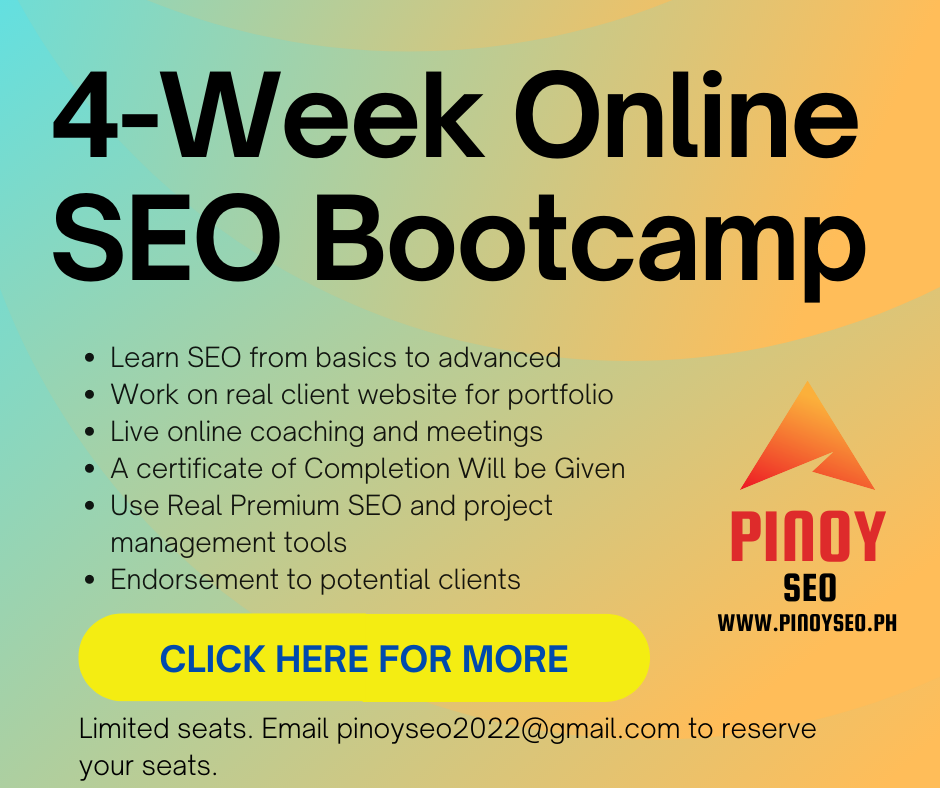 In the dynamic world of online business, achieving high rankings on Google's search results is a vital objective for any website seeking success and visibility. As the SEO landscape continuously evolves, new experiments are conducted to explore innovative strategies. One such experiment involves tracking the progress of two websites, FreelancePinas.com and ExamsPinas.com, both utilizing ChatGPT-written articles. This article provides an update on their journey to rank high on Google and examines the impact of helpful content in their quest for visibility.
The SEO Experiment
The SEO experiment involved the creation of two websites: FreelancePinas.com, a comprehensive resource hub for freelancers in the Philippines, and ExamsPinas.com, a repository of information on various exams conducted in the country. Both websites were filled with articles generated entirely by ChatGPT, OpenAI's advanced language model. The primary objective was to evaluate whether ChatGPT-written content could indeed compete and rank on Google when it provides helpful and valuable information to users.
FreelancePinas.com Progress
Since its inception, FreelancePinas.com has shown positive signs in the SEO experiment. With numerous articles focusing on different online freelancing guides and resources, the website has gradually gained traction. While some keywords have faced higher difficulty, resulting in their placement on the second page of Google's search results, the site's overall performance indicates a promising trajectory towards higher rankings. Impressions for the targeted terms have been noted in Google Search Console, indicating that the content is being recognized and indexed by search engines.
ExamsPinas.com Progress
On the other hand, ExamsPinas.com has witnessed swift progress in the experiment. Centered on providing valuable insights into various examinations in the Philippines, the website quickly secured a coveted position on the first page of Google's search results. Notably, the keyword "hardest board exam in the Philippines" attained a remarkable rank within the top three positions, showcasing the efficacy of ChatGPT-generated content in addressing user queries effectively. The fast ranking achievements suggest that the informative and helpful nature of the articles on ExamsPinas.com played a crucial role in its rapid ascent.
As the SEO experiment continues to unfold, the progress of FreelancePinas.com and ExamsPinas.com indicates that ChatGPT-written articles can indeed secure rankings on Google, provided they deliver helpful and relevant content to users. The journey of FreelancePinas.com demonstrates that higher keyword difficulty may require more time to reach the first page. However, the site's presence on the second page is a positive indicator, pointing towards future improvements. Meanwhile, ExamsPinas.com showcases the swifter ranking potential when offering valuable insights.
The update points out the importance of consistently producing high-quality content that caters to users' needs, which plays a pivotal role in achieving higher rankings in search engine results. The SEO experiment will undoubtedly continue to reveal more about the potential of AI-generated content and how it affects website visibility in the fiercely competitive digital environment.