PINOYSEO ADS: UPCOMING EVENT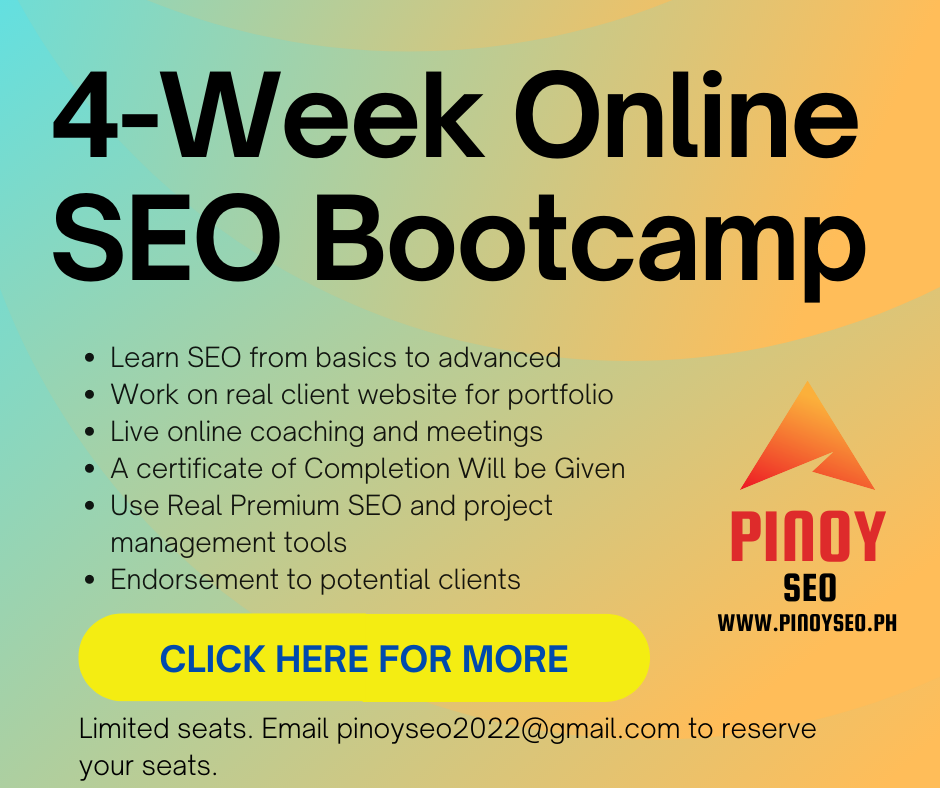 Keyword rankings are super important for boosting your website's visibility and attracting more visitors. Let us look at two fantastic free tools for SEO that will help you track and analyze keyword rankings like an expert.
First, we have Google Search Console. It's a really useful tool from Google that tells you how your website is doing in search results.
Log in to your website's Google Search Console.
Click on the small three-line in the upper left corner of the screen and select the "Performance" tab.
It will give you lists of your website's ranking keywords or Top Queries. You can see the keywords and how often folks are clicking on them. That's a good indication of its ranking.
Next, we have AHREFS Webmaster Tools, a comprehensive SEO tool that includes powerful keyword-tracking capabilities.
Create a free account on AHREFS Webmaster Tools.
Add and verify your website to ensure accurate tracking.
Access AHREFS Webmaster Tools and navigate to the "Organic Keywords" section. Here, you'll find a list of keywords your website ranks for, along with valuable metrics like search volume, keyword difficulty, and current ranking position.
Google Search Console and AHREFS Webmaster Tools are two excellent free SEO tools that are perfect for anyone on a budget. They may not have any fancy features, but they'll nonetheless teach you the basics and aid in your understanding of SEO.
You'll get to know essential metrics, reports, and optimization techniques. So start using these tools today and take your SEO to the next level!
And remember to constantly track your keyword ranks. It'll help you spot trends and adjust your SEO efforts as needed.
Watch the video below about two free SEO tools to get keyword rankings for a website.