PINOYSEO ADS: UPCOMING EVENT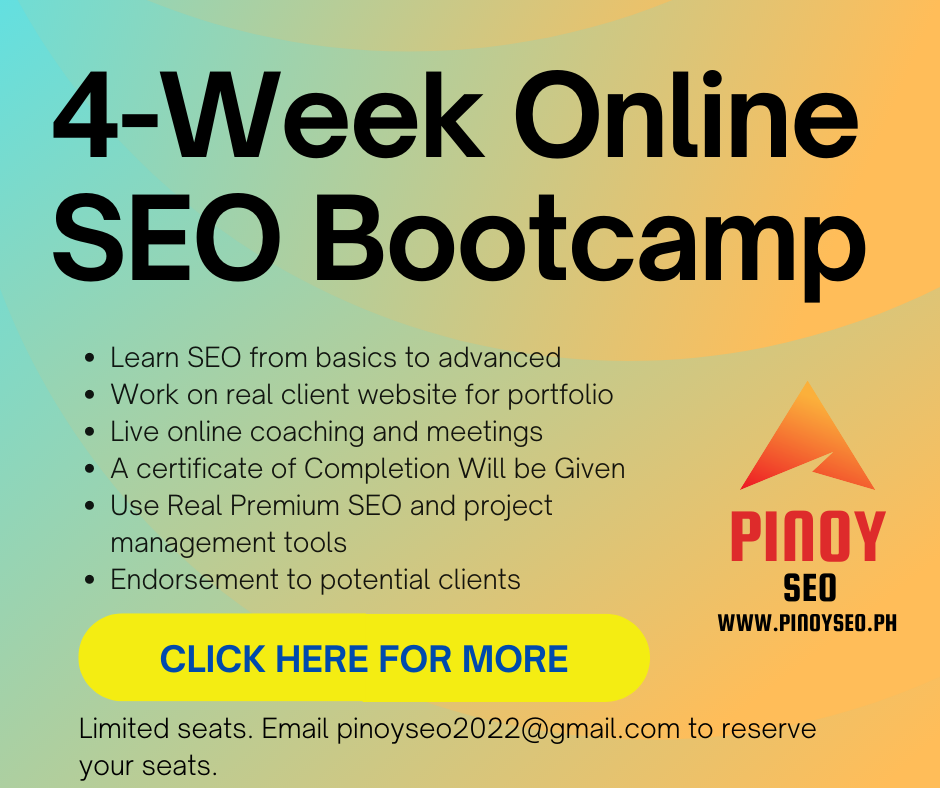 Website Branded
At BRANDED, we are building a global digital consumer product platform that transforms marketplace sellers into international brands loved by millions. We hire talented diverse individuals who are enthusiastic in partnering with the most successful founders of third-party brands on Amazon and other marketplaces to help them unlock growth and achieve global scale.
Since inception in late 2020, we have quickly scaled our team to 250+ employees and our platform to a growing portfolio of best-selling brands generating $150m in gross revenue. Through our global presence in New York, Paris, Miami, London, Berlin and Asia, we have the ability to create a preeminent global multi-brand e-commerce platform.
This role will give you the opportunity to work with BRANDED's leadership team composed of e-commerce pioneers and senior executives from Goldman Sachs, SoftBank, Lazada, Alibaba and Amazon. Leading investors have joined our journey including Target Global, Declaration Partners, Tiger Global, Kreos Capital, Lurra Capital, Regah Ventures, Kima Ventures and Vine Ventures.
Join us at the forefront of the eCommerce revolution and take your career to the next level! We hire talented individuals who raise the bar.
About The Role
As a Lead Copywriter, y ou will be responsible for implementing the content strategy for our Amazon brands. You will oversee all Amazon marketing content initiatives to ensure customer engagement, brand consistency and a positive customer experience.
Responsibilities

Write, edit and proofread content.
Manage a content team consisting of writers.
Liaise with content writers to ensure brand consistency.
Provide editorial, creative and technical support to team members.
Optimize content according to SEO.
Brainstorm with team members to develop new ideas.
Track Amazon brand analytics to ascertain content engagement levels.
Ensure deadlines are met and deliverable content is coherent with the content brief.
Conduct A/B testing for new content and document best practices.
Requirements and skills

Proven work experience as a Content manager
Should be adaptable to manage competing priorities
Start-up experience is a plus
Knowledge of SEO Amazon SEO
Experience with SEO-writing
Excellent writing, editing and proofreading skills
Attention to detail
Degree in Journalism, Marketing or relevant field
Excellent time-management and organizational skills
Knowledge of online content strategy and creation
Strong research skills and analysis skills
Creativity
Proactivity
Collaborative spirit
We Are Seeking For People Who

Are owners.
Are continually raising the bar.
Are sincerely open-minded, and are willing to examine their strongest convictions with humility.
Nurture and embrace differing perspectives to make better decisions.
What's in it for you?

A supportive, diverse and global team with growth mindset
A scaling company with great industry professionals
A flexible (hybrid) working environment
Great opportunities to get involved with exciting projects.
If you are ready to join our fast-paced company, apply below!
We are an Equal Opportunity Employer. All qualified applicants for employment without regard to race, color, religion, sex, gender, sexual orientation, gender identity, ancestry, age, or national origin will be considered. No qualified applicants will be discriminated against on the basis of disability or protected veteran status.