PINOYSEO ADS: UPCOMING EVENT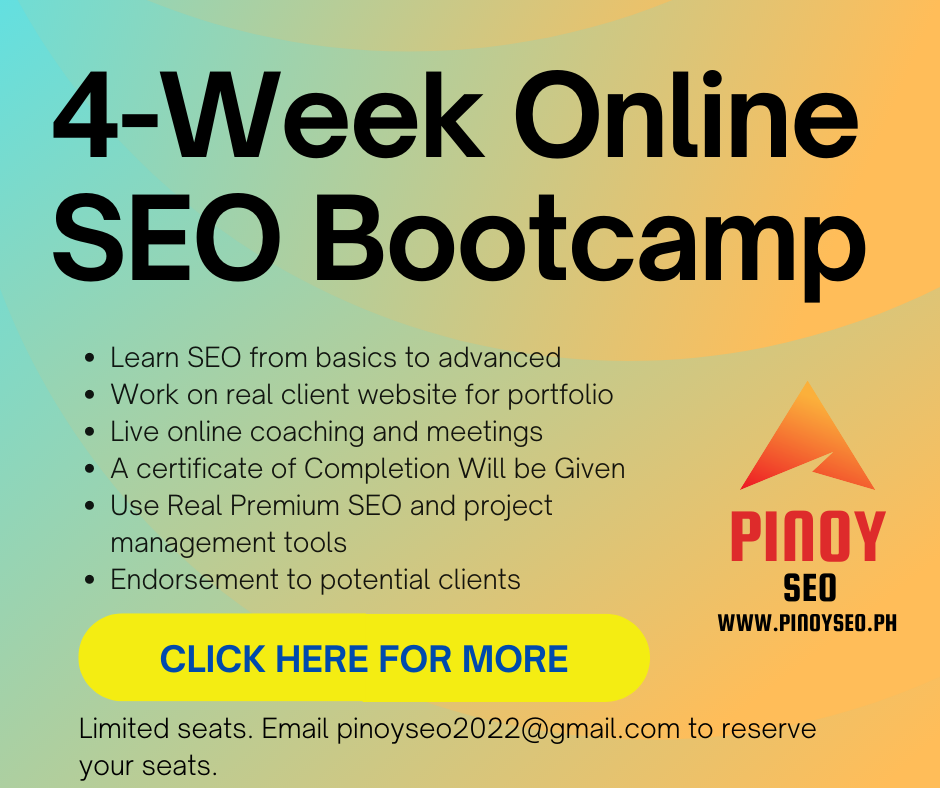 Website Careers At VirtualStaffing. com
Description
We are seeking an experienced and creative SEO Content Creator to join our team.
The ideal candidate will be responsible for creating engaging and optimized content that drives traffic and increases search engine rankings.
If you are results-driven and have a passion for creating engaging and optimized content, we want to hear from you. Apply today and join our team!
Responsibilities:
Develop high-quality and optimized content for websites, landing pages, and social media platforms.
Conduct keyword research, competitor analysis to identify trends and insights that will inform content strategy.
Develop, implement, and manage on-page and off-page optimization strategies.
Perform website audits and identify areas for improvement, including content, technical, and user experience optimization.
Collaborate with cross-functional teams, including marketing, design, and development to ensure consistency in content and messaging.
Monitor and report on website and content performance, including traffic, ranking, and engagement metrics.
Stay up-to-date with new trends and best practices in SEO, social media, and content marketing
Requirements
Qualifications:
Bachelor's degree in Marketing, Communications, or related field.
Minimum 2 years of experience in SEO, content marketing, or similar roles.
Experience with keyword research tools, website analytics, and SEO optimization techniques.
SEMRush experience is a plus!
Solid understanding of content marketing best practices, including audience targeting and optimization for search engines.
Excellent attention to detail and ability to multitask in a dynamic environment.
Strong written and verbal communication skills.
Experience in managing blogs, social media sites, and other digital mediums.
Benefits
Salary Rate:: US $5 – $7 / hr (40 hrs per week)
Wi-Fi subsidy after the 3rd month
HMO Subsidy or Coverage (Depending on the location)
Performance Incentives
Work 100% from home