PINOYSEO ADS: UPCOMING EVENT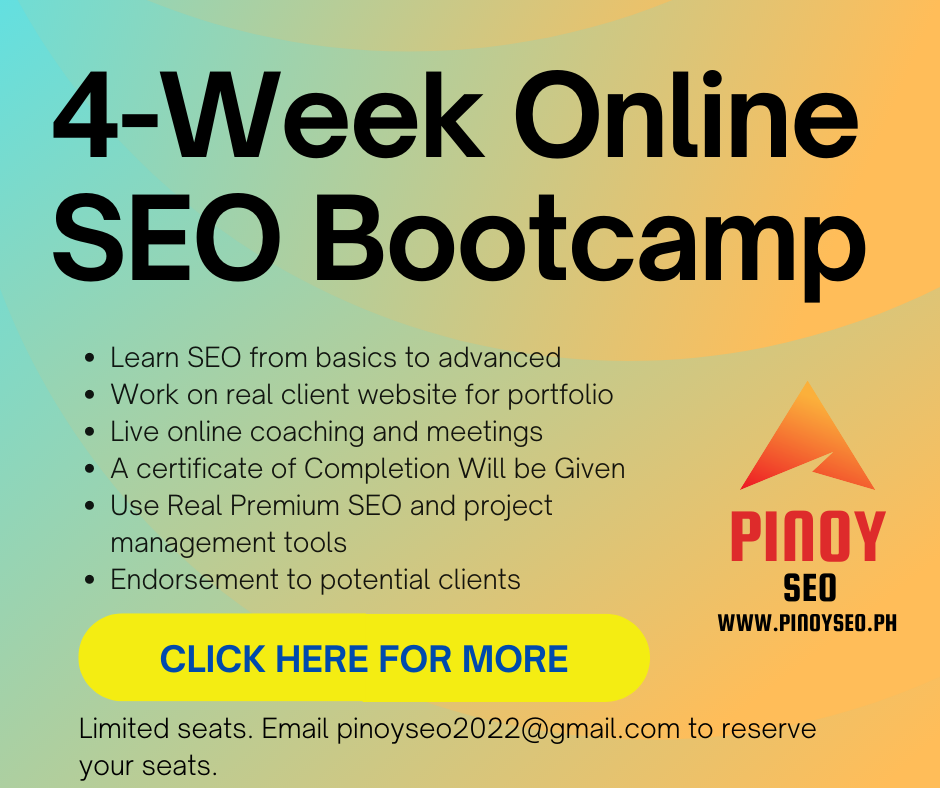 If you are looking for free training on SEO overview, you have come to the right place.
I have created a course on SEO overview that you can see here.
Meanwhile, if you want to see the first video of the series, feel free to watch below.