PINOYSEO ADS: UPCOMING EVENT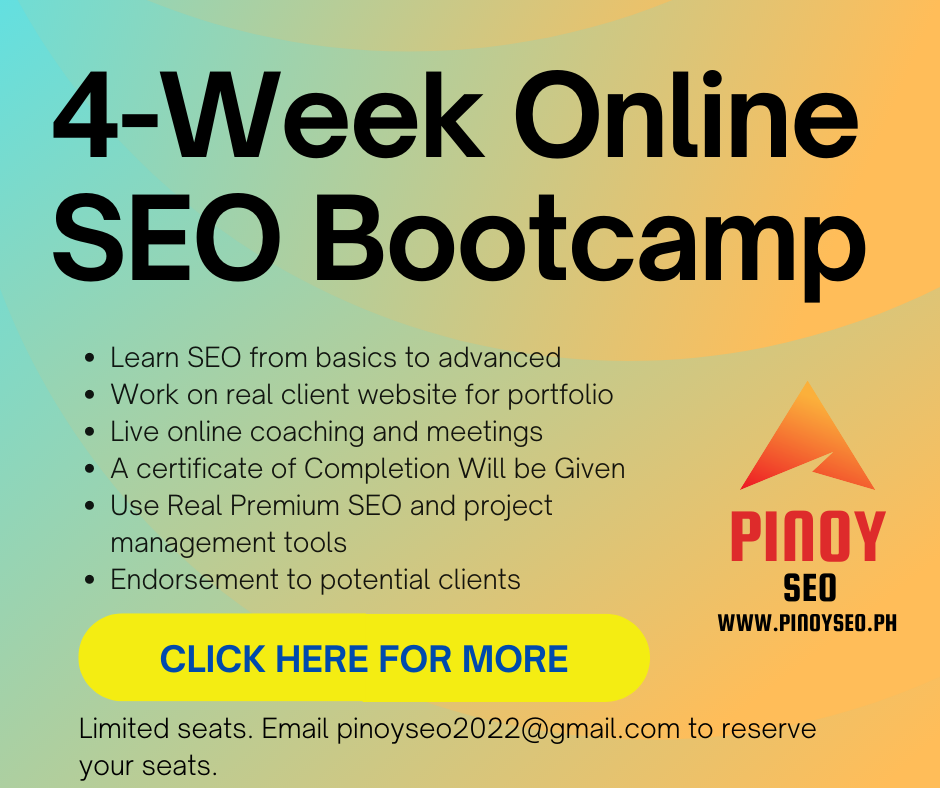 Making a WordPress website has never been easier and faster. With Astra and Elementor, we are now able to create a fully running website in less than 20 minutes.
See my video below. This website PinoySEO.ph will also be a case study of my SEO progress as I am giving out free SEO training and courses.